Everywhere you turn the importance of SLEEP is in the news. Recent research shows sleeplessness can lead to hormonal imbalances, weight gain, low libido, increased stress, memory loss and even a low immune system.
Dr. Michael Breus (a regular on The Dr. Oz show)discusses his latest book, "Lose Weight Through Better Sleep." If you've been having a difficult time losing weight and keeping it off, you don't want to miss this segment. Dr. Breus is a Clinical Psychologist and a Diplomate of the American Board of Sleep Medicine. He's the sleep expert for WebMD, The Huffington Post and Psychology Today. Dr. Breus has been interviewed on CNN, Oprah, The View, Rachel Ray and The Doctors. Listen Here!
Audio clip: Adobe Flash Player (version 9 or above) is required to play this audio clip. Download the latest version here. You also need to have JavaScript enabled in your browser.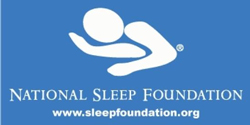 Dr. Russell Rosenberg, Chairman of The National Sleep Foundation. Dr. Rosenberg has 26 years' experience in the field of clinical sleep medicine and research. He received specialized training in sleep medicine at Rush Presbyterian St. Luke's Medical Center in Chicago and has participated in over 120 clinical trials on insomnia and the health effects of not sleeping.
Listen Here!
Audio clip: Adobe Flash Player (version 9 or above) is required to play this audio clip. Download the latest version here. You also need to have JavaScript enabled in your browser.
Kim Barnouin, New York Times bestselling author  joins Dr. Friedman to discuss the latest research presented at the SLEEP Medicine Conference in Boston this week on how sleep deprivation can lead to poor or unhealthy food choices. Lack of sleep can cause a dysfunction of the part of the brain that controls appetite making you more prone to craving unhealthy foods.
Listen Here!
Audio clip: Adobe Flash Player (version 9 or above) is required to play this audio clip. Download the latest version here. You also need to have JavaScript enabled in your browser.
Dr. Friedman closes the show by sharing his personal struggles with sleeplessness and how his new product Good-Night™ helps him sleep 8 hours every night. Dr. Friedman will share the ingredients and the science behind the product.
Listen Here!
Audio clip: Adobe Flash Player (version 9 or above) is required to play this audio clip. Download the latest version here. You also need to have JavaScript enabled in your browser.
Categorised in: Celebrity Interviews, To Your Good Health Radio Shows